Traditional solenoid valves are known for their precision and reliability, but the introduction of wireless technology is taking their functionality to a whole new level. These wireless solenoid valves offer several distinct advantages that have the potential to revolutionize the way we manage water in irrigation systems:
1. Simplified Installation
One of the primary benefits of wireless solenoid valves is the ease of installation. Traditional solenoid valves require extensive wiring, which can be time-consuming and labor-intensive. Wireless valves, on the other hand, eliminate the need for complex wiring. This simplifies the installation process, making it more accessible for users.
2. Enhanced Flexibility
Wireless solenoid valves offer greater flexibility in terms of placement. Without the constraints of wires, users can position these valves in more locations, optimizing water distribution throughout an irrigation system. This flexibility is particularly valuable in complex landscapes with varying watering needs.
3. Remote Control
The hallmark feature of wireless solenoid valves is their remote control capability. Users can manage their irrigation systems from the convenience of their smartphones or computers. This remote control allows for real-time adjustments to watering schedules, ensuring that landscapes receive the precise amount of water they need.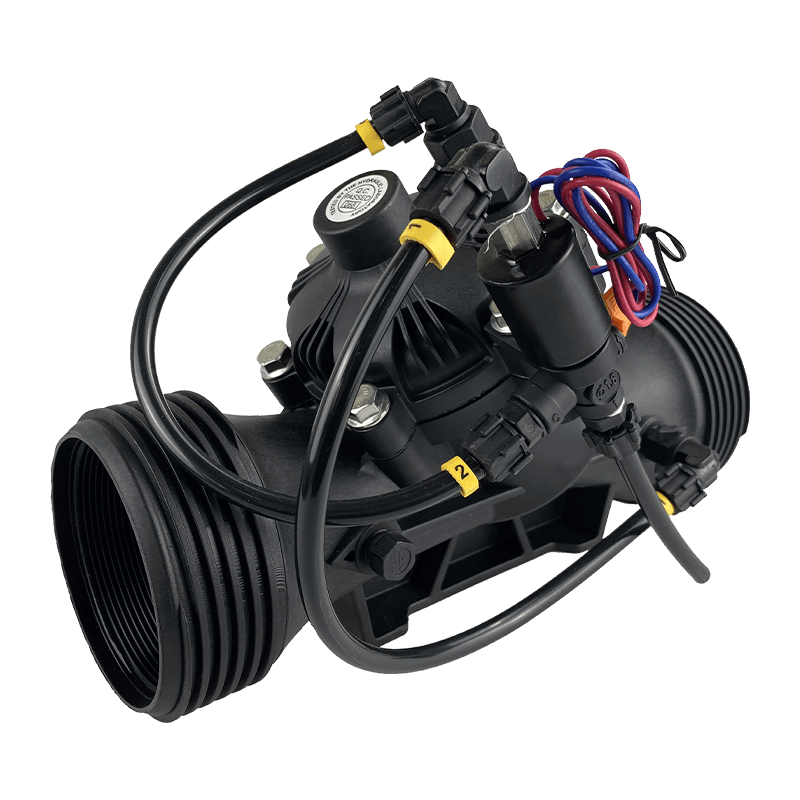 4. Sensor Integration
Wireless solenoid valves can seamlessly integrate with a variety of sensors. Soil moisture sensors, weather stations, rain sensors, and flow meters can provide real-time data to the system. This data enables intelligent decision-making, allowing the irrigation system to adjust based on current conditions, conserving water and ensuring optimal plant health.
5. Energy Efficiency
Many wireless solenoid valves are designed with energy efficiency in mind. They often operate on low-voltage systems, reducing energy consumption. This not only lowers operational costs but also aligns with the broader goal of sustainability.
6. Seamless Scalability
Wireless solenoid valves are scalable, which means that users can expand their irrigation systems as needed without the hassle of running additional wires. Whether it's adding more zones or increasing sensor coverage, these valves adapt to the changing requirements of landscapes.
7. Real-Time Alerts and Notifications
Wireless technology allows for real-time alerts and notifications. Users can receive notifications on their devices regarding system status, water flow issues, or sensor-triggered events. This proactive approach to maintenance ensures that the irrigation system operates smoothly.
8. Water Conservation
The remote control and sensor integration capabilities of wireless solenoid valves enhance water conservation efforts. Users can fine-tune their irrigation systems to deliver the right amount of water when and where it's needed, reducing water wastage.
The Future of Irrigation
As we embrace wireless solenoid valves, we are ushering in a future of precision, convenience, and sustainability in irrigation. These valves are well-suited for both agricultural and landscaping applications, offering the flexibility to adapt to various watering needs.
In a world where water resources are becoming scarcer and the importance of sustainable water management is paramount, wireless solenoid valves offer a solution that empowers users to make informed decisions and contribute to water conservation. This technology represents a significant step toward the future of remote-controlled irrigation, where water is distributed with precision, efficiency, and care for the environment.